Personal & Professional
In-Home Care
We are here 24/7 for your convenience!

Everything you need in ONE place, YOUR HOME
P.A.S Program: There is no one like family. P.A.S Program allows family members to become care givers for their loved ones. We will assist your family member in the process of becoming a professionally trained Home Health Aide.

- Skilled Nursing Care: Proffesional nursing services for dealing with disabilities, chronic illnesses, mental disorders and inhuries in the privacy of your own home.
Preventive Care: Assistance with bathing, dressing, light housekeeping, shopping, escort to physician appointments and medication reminders.
Physical Therapy by experienced Physical Therapist, to help you get back on track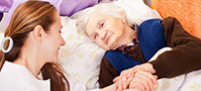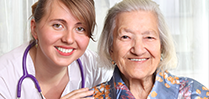 Skilled Nursing Care: Proffesional Nursing Services